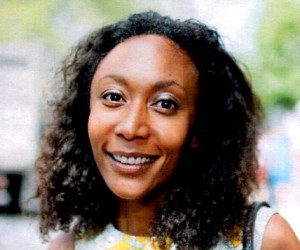 Nicole (Nikki) Scott was born on April 15, 1975 in Brooklyn, NY to her father, John Scott, and her mother, Aldith Scott.   John Scott passed away in June, 1985. Aldith Scott married Robert Asselbergs in December, 1987 and he became Nikki's proud step-father. Nikki has three sisters, Candace Scott, Gillian Scott born January 1982 and Allison Asselbergs born February 2001.
Nikki's early schooling was at a Montessori School in Brooklyn followed by public schools, Fleetwood and Eldorado elementary and Chestnut Ridge Middle School and Spring Valley High School in Rockland County, NY. Nikki was an excellent student with many interests and many awards including being a Westinghouse Scholar Semi-Finalist and the New York State Young Poet Award for her poem For My Family, a copy of which is posted in this website on the Poems page. Nikki's reward for this poetry prize was to sail to/from New York harbor to Boston along with another prize winner Jonathan Pappas and the guest of honor, Walter Cronkite.
Nikki completed her undergraduate work in 1997 at Amherst College in Massachusetts with a BA in English Literature with a minor in Spanish. She then became a founding member of a start-up dot.com company in NYC. The company grew like a weed and was only months away from going public when the big dot.com bust occurred. Shortly thereafter, Nikki suffered a ruptured brain aneurism from which the probability of survival was 5%. Nikki endured 20 hours of brain surgery and six months recovering and rehabilitating. While Nikki emerged whole from this trauma, there remained difficult after effects on her health which could easily have become excuses to withdraw.
Instead, Nikki recognized that her mission in life was to help others, particularly in the field of education. In the wake of the September 11, 2001 attacks on the United States, Nikki joined the recovery effort, first as a field officer for FEMA and then as a community educator for the 11th Fund's Ongoing Recovery Program, facilitating informational workshops in English and Spanish for individuals affected by the disaster. In 2003, Nikki began teaching at the Essex Street Academy, a small school created through New Visions for Public Schools. Nikki had found her passion – explained by her own words:
"I became a teacher for a combination of reasons. I did it because I value public education, because I value people, and because I love teaching and learning. I am most satisfied with my work when I see that what I do affects the lives of others in important ways. I thrive in environments where I interact with people every day and I am good at sharing knowledge. I had an excellent public school education, amazing opportunities have been extended to me throughout my life and I want more people to have access to the things I have had a chance to enjoy. This is an important and challenging time to be a teacher in New York and I love a challenge. I love what I do. I motivate students. I teach them. I joke with them. I work hard to inspire them and make them reflect on themselves as academics and human beings. I want my students to be as passionate and dedicated to their own education as I have been my entire life. I connect with their parents and invite them to get involved. It is a lot of work, but the variety keeps the kids interested and me on my toes. I work with diverse teachers, so I work hard to make lessons relevant to my student's lives. I always remind them that there is never one answer to the larger questions that we tackle in the classroom and the world. I encourage them to connect with the material at their own level. I am always learning from my students' reactions to new material and my students feel like empowered contributors to the learning process. I push my students to be reflective thinkers, to be dreamers and to never stop fighting."
Well said, Nikki! Someone must have been listening and something was definitely happening when Nikki received an award from her Alma Mater, Amherst College, for her work as the graduation rate from her students was 100% while the NYC average was little over 50%. Further, 90% of her students continued their education after graduation with many pursuing teaching as a career.
In 2008 Nikki moved to Berlin, Germany where she taught at an international school. In 2009, Nikki returned to NYC as a Senior Director of New School Development at the NYC Department of Education where she fulfilled key roles in the opening of approximately 115 new schools over a 5 year period.   Many of the testimonials found in this website come from this period. During this busy professional period, Nikki created the time and energy required to complete a Master's Degree in Education from Fordham University and another Master's Degree in Education Administration from the Bank Street School. No doubt Nikki's professional and academic achievements would have grown with more time.
In late February, 2014, Nikki was sickened by influenza which she fought valiantly until she passed away on March 6th. By all measures, Nikki's life was a resounding success. Nikki blew through all the standard barriers of bigotry, ignorance and jealousy which are all too common. She knew and valued her identity. She knew that her work helped other people in myriad ways. She knew that the world was a better place for her efforts. Our difficult task is to rejoice in Nikki's success and let her story be a guide to all of us in this sweet walk of life. May Nikki rest in peace as she begins her new round of success.
Click here to learn more about the life and memories of Nicole (Nikki) D. Scott